Three Liberles lab members awarded fellowships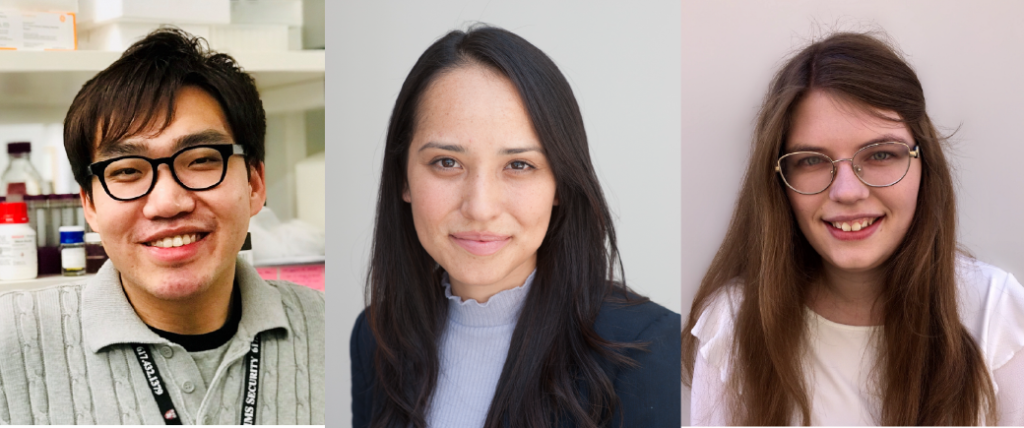 Congratulations to three Liberles lab members!  
Postdoc Danny Bin was recently selected as a Leonard and Isabelle Goldenson Fellow. The fund was established in 1991 through the gifts of Leonard and Isabelle Goldenson to support basic and/or clinical research, which is clearly relevant to the causes, prevention, and treatment of cerebral palsy at Harvard Medical School and /or its affiliated institutions. 
BBS graduate student Silvia Huerta Lopez was awarded a 2023 Paul & Daisy Soros Fellowship for New Americans, a merit-based graduate school program for immigrants and children of immigrants. 
Undergrad Catherine Gallori received a 2023 Hoopes Prize, given to Harvard undergrads for outstanding scholarly work or research, for her project entitled "Two major brainstem outputs for interoception."  From the estate of Thomas T. Hoopes, Class of 1919, Harvard received a fund from which to grant annual awards to undergraduates on the basis of outstanding scholarly work or research.