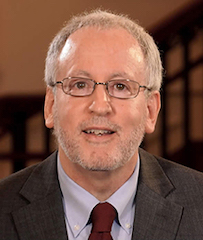 Professor of Cell Biology (HMS)
John Flanagan, Ph.D., did his undergraduate training at the University of Oxford in biochemistry and his graduate training at the University of Cambridge, UK in molecular biology. His postdoctoral training was at Harvard Medical School in the Genetics department, focused on cell-cell signaling, after which he joined the Department of Cell Biology as a faculty member.
The Flanagan lab studies how cell-cell signaling molecules set up spatial pattern, particularly in the development and regeneration of connections in the nervous system.
Harvard Medical School
Dept. of Cell Biology, LHRRB 601B
240 Longwood Avenue
Boston, MA 02115
Lab Phone: 617-432-4096
Lab Fax: 617-432-7285