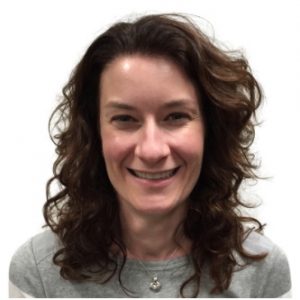 Jennifer Waters, Ph.D.
Lecturer on Cell Biology (HMS)
Director of the Nikon Imaging Center (NIC)
Director of the Cell Biology Microscopy Facility (CBMF)
Jennifer Waters received her PhD in Biology from UNC-Chapel Hill in 1998, where she used live quantitative fluorescence microscopy to study mitosis in Dr. Ted Salmon's lab. After teaching a graduate level optical microscopy course at Wake Forest University for several years, she began her current position as the Director of the Nikon Imaging Center at Harvard Medical School in 2001.
Jennifer and her team advise and train researchers on imaging experimental design and execution, and teach microscopy courses and workshops. She also organizes an annual two-week course on Quantitative Imaging at Cold Spring Harbor Laboratory (since 2011), and received a Chan Zuckerberg Initiative Imaging Scientist award in 2019. She has authored multiple educational articles and reviews on quantitative microscopy, edited the book "Quantitative Imaging in Cell Biology" with Torsten Wittmann (UCSF) and creates microscopy educational videos for her YouTube channel "Microcourses".
Harvard Medical School
Nikon Imaging Center, LHRRB 113
240 Longwood Avenue
Boston, MA 02115
Office phone: 617-432-3542